Scenes From An Italian Coffeeshop
I'm Coming to New York
I'll be in New York City next week, April 20 - April 22, and I have a few slots open for running my Search for a Superhero game, either privately for a team-building event, or at a public venue. Or both!
If your NYC-based company is interested in an event on Thursday morning (20th) or Friday (21st) anytime, please smash that Reply button and get in touch.
If you'd be interested in playing the game at a public event on Friday or Saturday, please fill out this form. If there's enough interest, I'll quickly put something together and reach out to all responders. Please respond by this Saturday if you're interested.
Thanks!
---
Puzzler
Every month I offer a new bite-sized puzzle. Here's the latest one:
Think of a musician who still performs but was most popular in the 1980s. One of his biggest hits describes a specific setting. The first 3 letters of the musician's last name are also something conventionally said (by two different people) in this setting. What's the song and who's the musician?
Submit your answer here 🗳
Mystery #10: The Very Hungry Caterpillar
Mystery #10 is an homage to that most beloved character of toddler fiction: Eric Carle's The Very Hungry Caterpillar.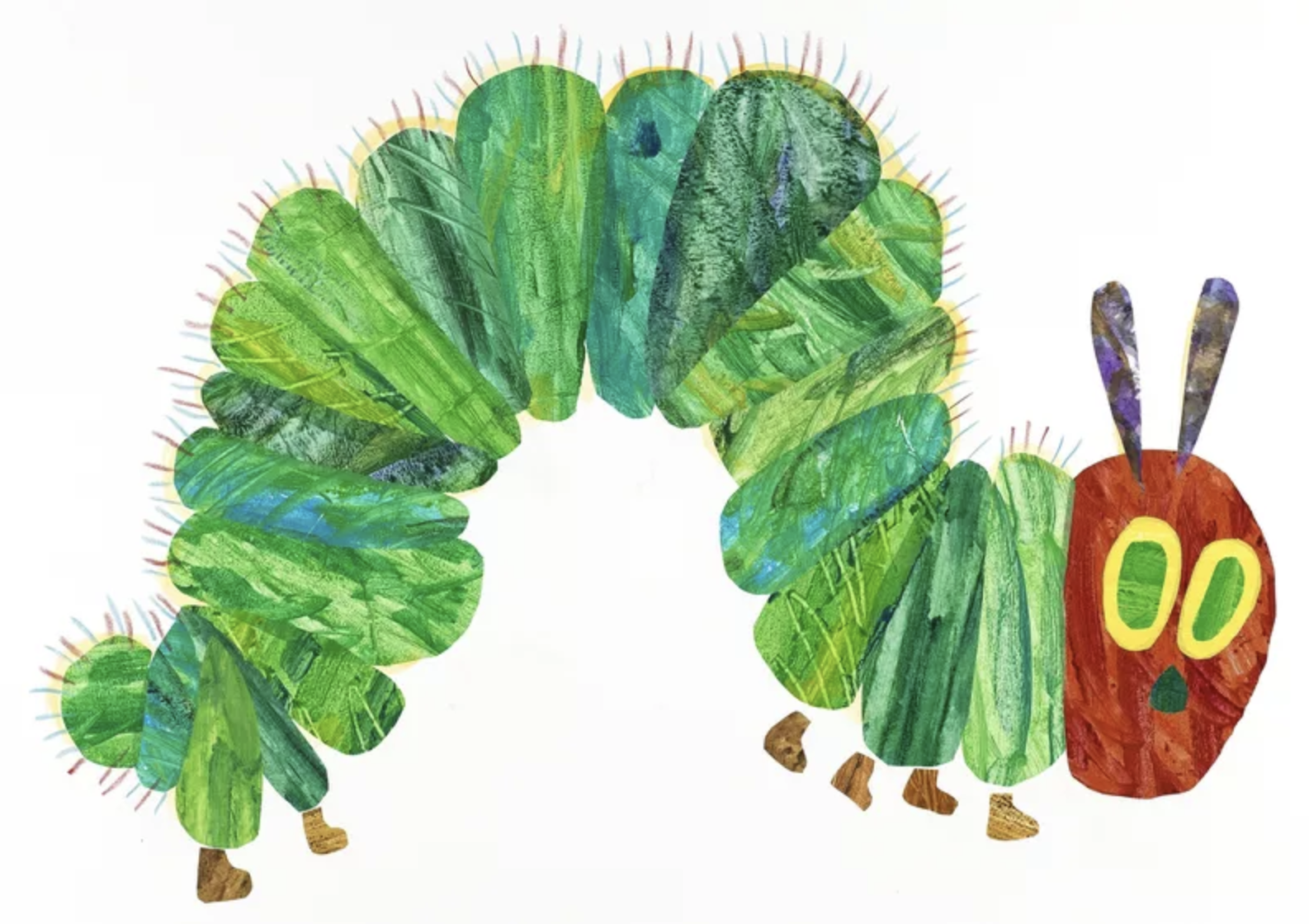 I came up with the idea of this puzzle years ago, for a hunt that never got built. Then, for the 2022 MIT Mystery Hunt, my team (Palindrome) built a story about a Caterpillar-esque character, and I revisited this idea and proposed it for a meta. It didn't get picked, so it went back into mothballs. Mr. Caterpillar has eaten through those mothballs to finally see the light of day. I think it's a fun one.
(As always, custom hints are available for Signals Boosters.)
How to Cryptic: My EnigMarch project
EnigMarch has come and gone, and I used it to stretch my cryptic clue-writing muscles, and try to explain the form at the same time. I wrote one clue a day, and accompanied each clue with Midjourney's interpretation of it. Some highlights: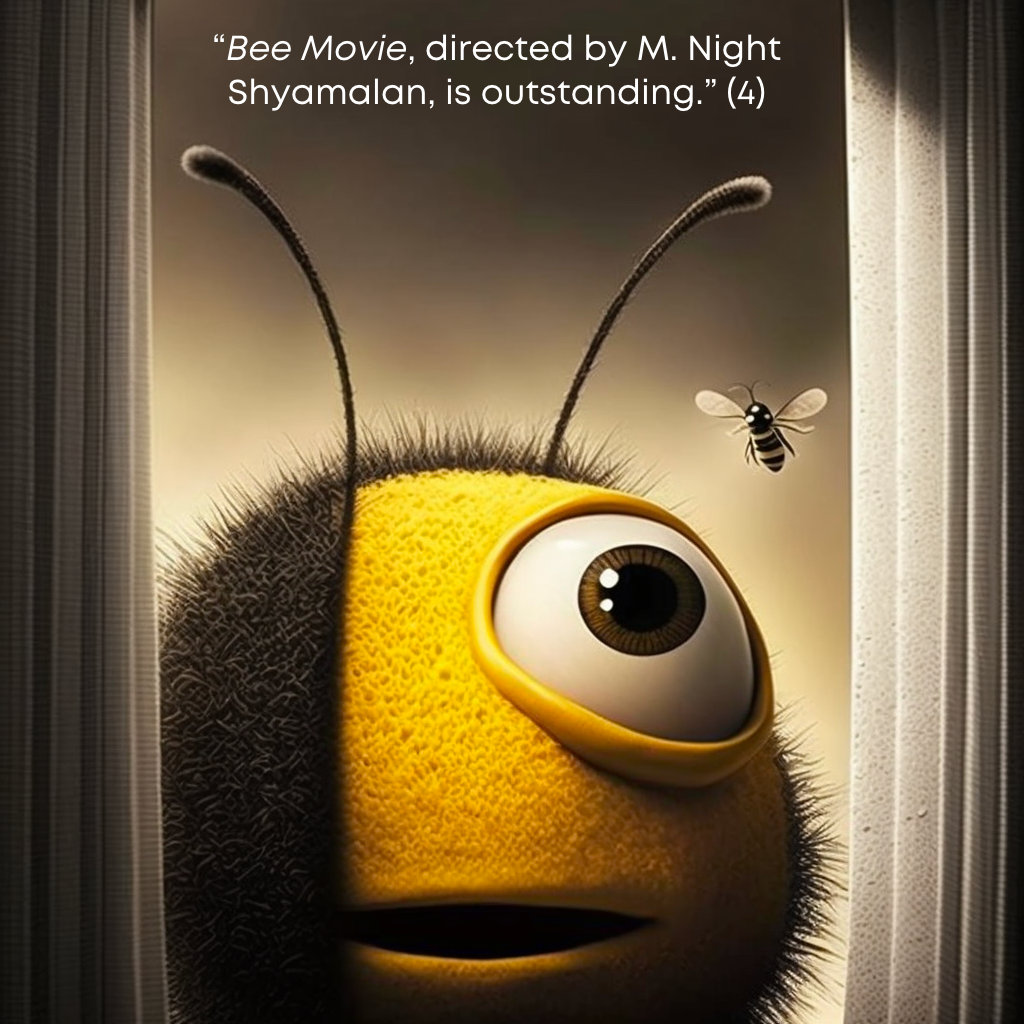 The whole collection, along with a quick intro to cryptics, is up here: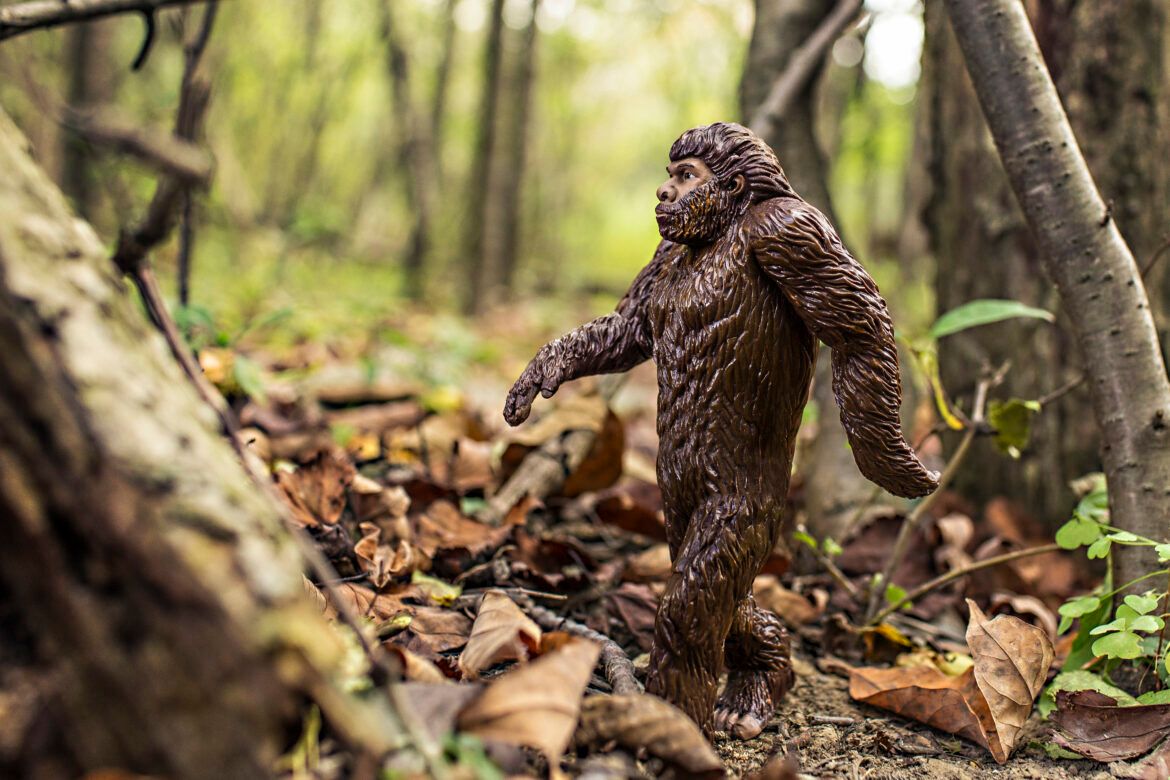 You can also see them on an Instagram story collection, here. If you're interested in going deeper and trying out a whole grid, this section of my Resources page has a bunch of options:
Watsky ARG
Over the last year, I've been building out an ARG (alternate reality game)  with the musician Watsky, as a way to celebrate the release of his album INTENTION. The project has been a lot of fun, and it's deliriously exciting to watch a growing community of fans and puzzlers attack it. So far, the fans have cracked the first three puzzle threads, which led them to dig up  three actual boxes buried in the actual ground, in California, Delaware, and Florida.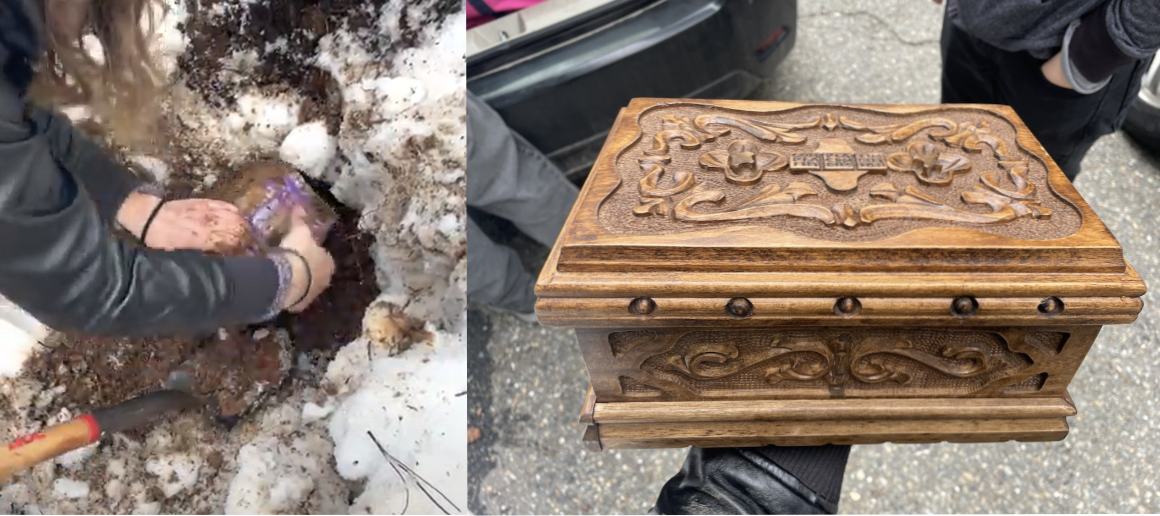 If you're new to ARGs, have a look at this short video that Watsky made, along with a few of the main solvers in the Discord, about how the first introductory puzzle worked:
There's a lot more of this game to be solved! You can join in here:
The rest of this post is for Signals subscribers. It's free to join.
Here are some reasons why you might want to.
Already have an account? Sign in.