Happy Fall! Over here at Mystery League HQ, I'm gearing up for a bit of travel, as companies are finally going back to in-person events. I just got back from a 160-person event in LA, I've done a few events for smaller teams Chicago in the last couple months, and I'm heading to Detroit for a hot minute next month to put on a game for about 100. It's nice to get back out there. If you or your company are interested in a team-building game, please get in touch, and I'd be happy to hop on a Zoom to talk through how it works.
---
The Puzzler
Every month I offer a new bite-sized puzzle. Here's the newest one:
Think of a superhero. Take their alter ego's last name, and the last word of their nickname, and together you'll get the full name of a living actor. That actor's most famous role kind of sounds like a superhero, and in fact has three letters in common with the original superhero. Who is the actor/role?
Submit your answer here 🗳
Today in Accidental Wordplay
Puzzle maven Jeffrey Harris once noticed that the band name Red Hot Chili Peppers is made up of 11 different letters, which could be arranged to make the words POSTER CHILD. "How neat it would be," I imagine Jeffrey mused to himself, "if Red Hot Chili Peppers one day released a song called 'Poster Child'." Well, you'll never believe what just happened: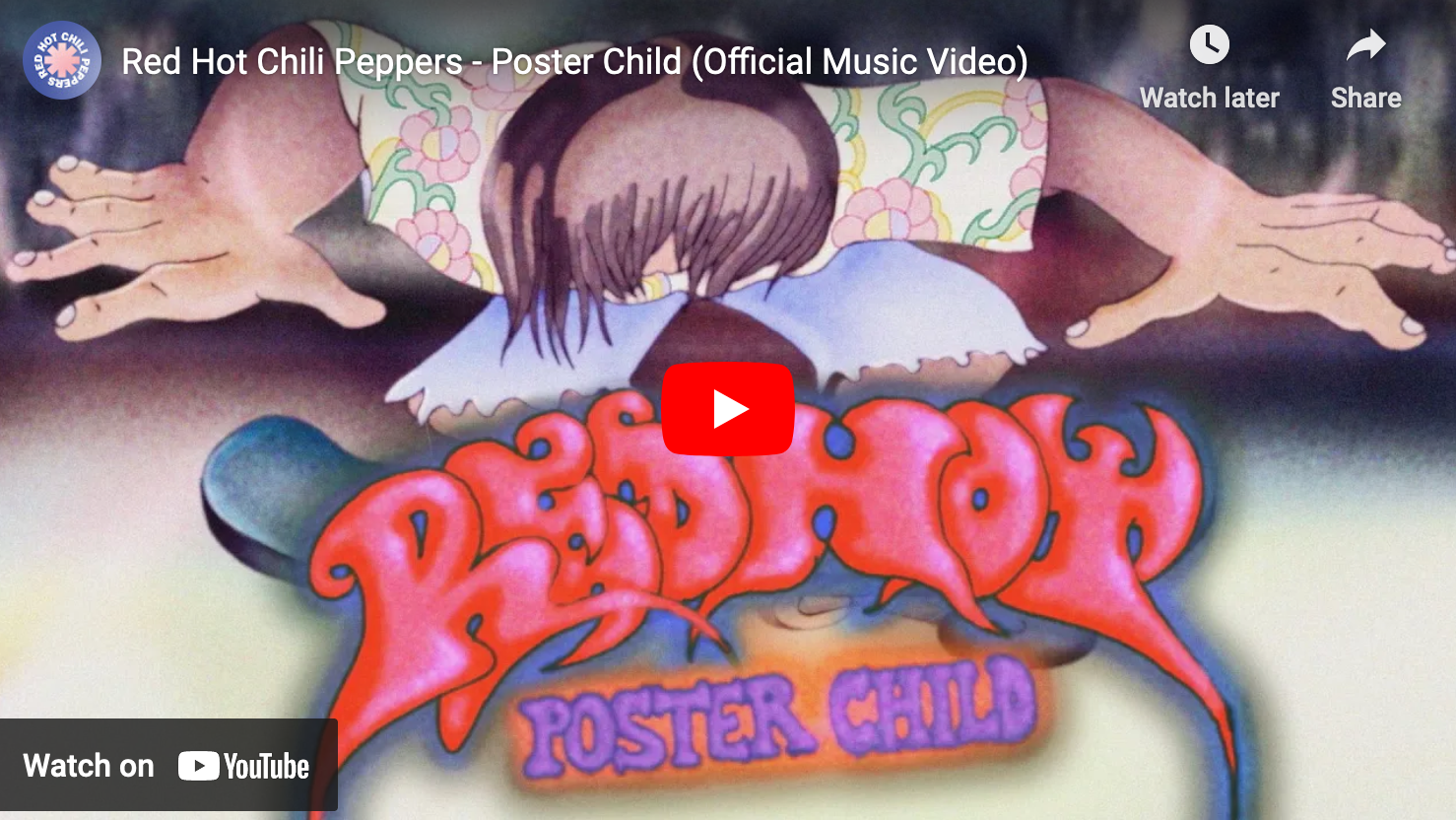 Credit to Beyond Wordplay, who first reported on this. No word yet from Anthony Kiedis if this is intentional or not.
The Puzzle Society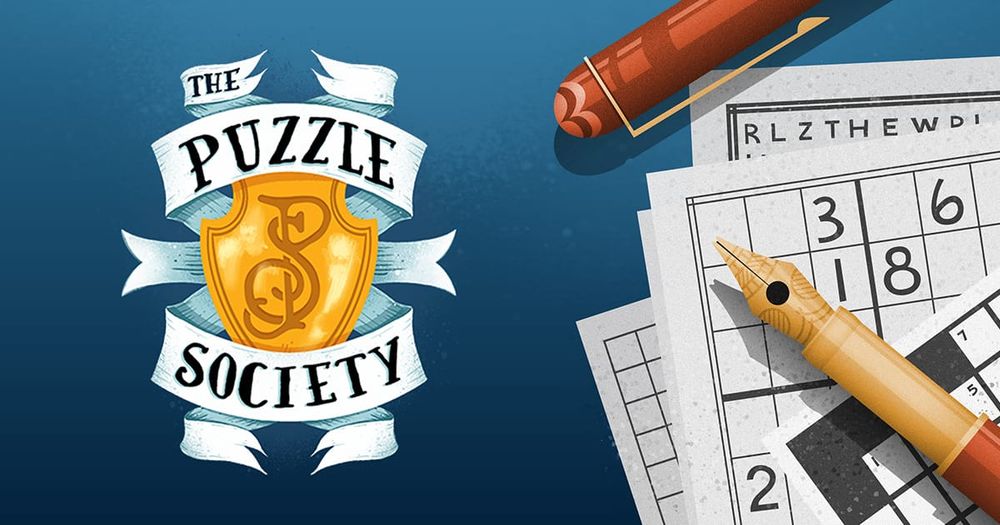 The Puzzle Society is a new destination on the puzzle-a-day scene, hosting standards like the USA Today crossword and KenKens, as well as some clever new forms like Up & Down Words, and 7 Little Words.
Blackoot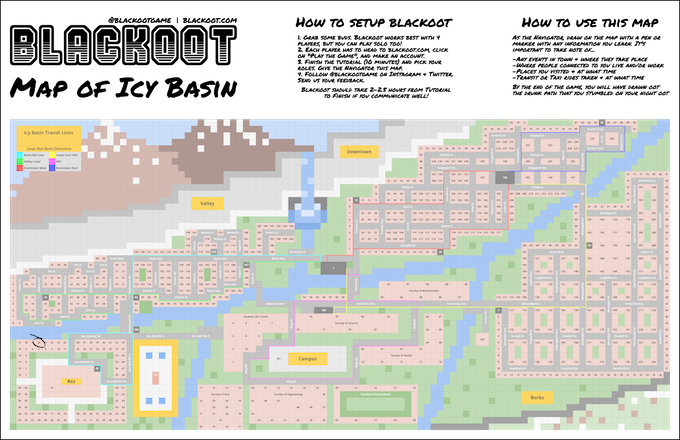 Blackoot is "a drunken detective board game. It's like Sherlock Holmes: Consulting Detective meets The Hangover." And like SHCD, it supports many different individual gameplay scenarios. The first one is already released. While I find the theme a bit uncomfortable, I do love how raw and experimental the whole project is. For better or for worse, we're at a point where we expect Kickstarter projects, especially for games, to be fully tested and polished products. But Kickstarter's original mission was to be a place to gather support for experimentation, without the assurance that everything would go smoothly in the end. Blackoot feels like it's gonna be a fun one to watch. In the founder's own words explaining why he's doing this: "Maybe it's turning 30. Maybe it's my love of board games. Maybe I miss hanging around with my friends in university and having some of the best times of our lives. Maybe it's all of it." As someone who also kicked off his game design career on a whim at the age of 30, I can relate.
The latest Mystery is called Hit the Spot, is based around a Spotify playlist, and has proven to be a bit of a doozy. Click the image to visit, and consider joining one of our upcoming Solve Sessions to solve with others.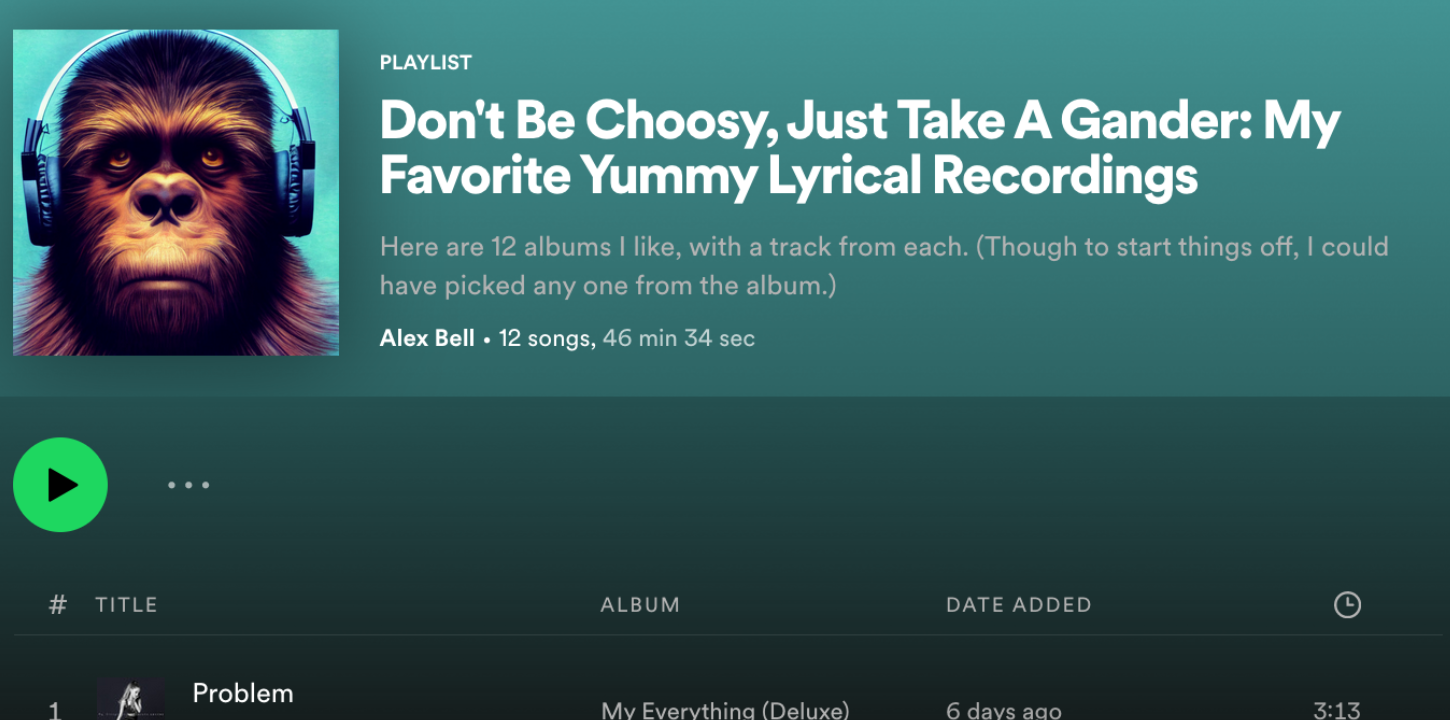 The rest of this post is for Signals subscribers. It's free to join.
Here are some reasons why you might want to.
Already have an account? Sign in.