I used to make mix tapes to send to my long distance romances; now I just make Spotify playlists. Here's my most recent one. But I think I need a pithier title. What should I title it?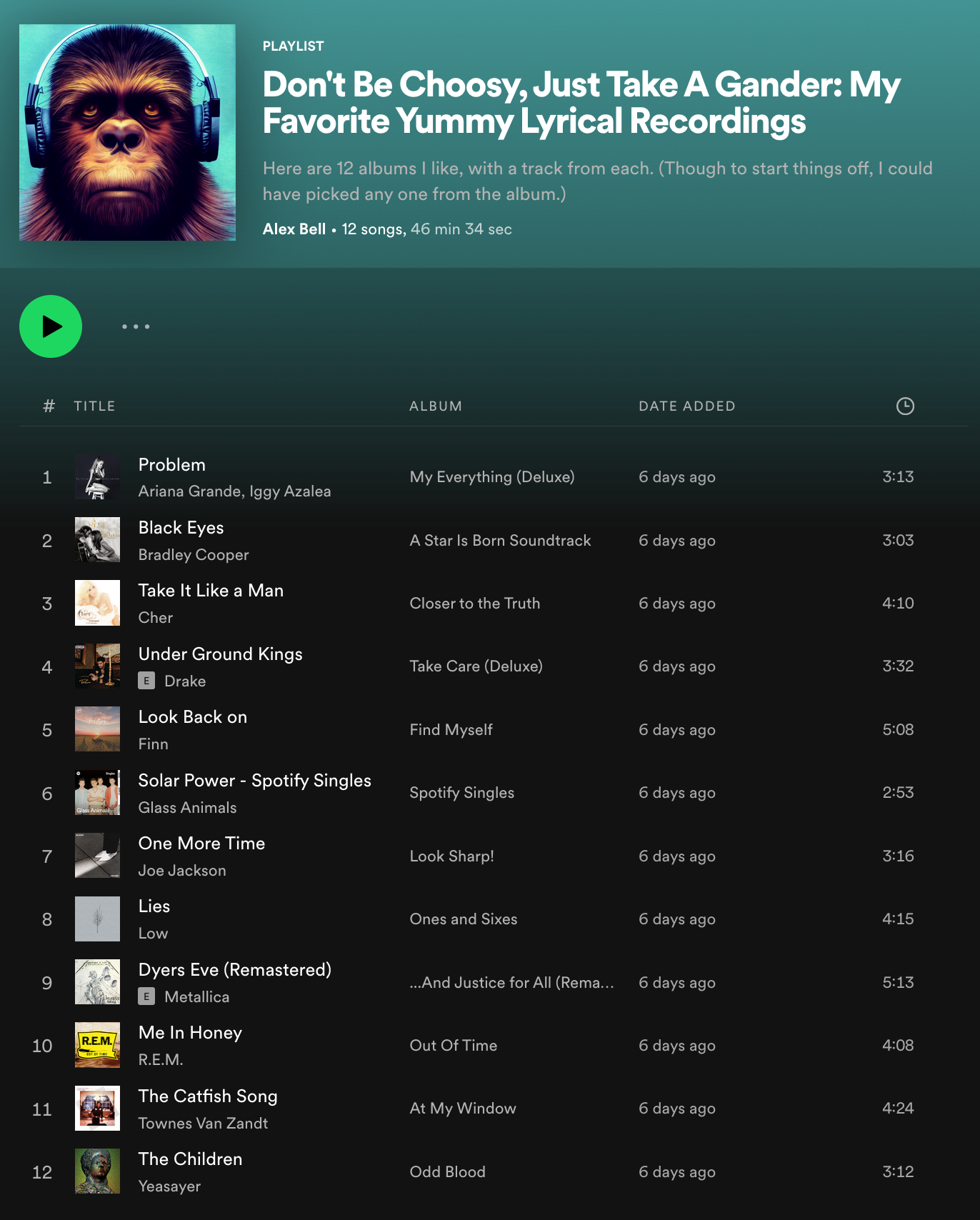 Here's the same playlist, embedded:
(Note: You don't need a Spotify account — or even to listen to the songs — to solve this puzzle.)
Answer checker
Solve sessions
Solving is more fun when you do it with friends! Join other Members — and Sandy — in Gather to work on this puzzle. Learn more here:
---
---
Boosters get access to: Mysteries (early), hints, the leaderboard entry form, and solve sessions. Here are more reasons why you might want to become one.
Already have an account? Sign in.