✏️
This puzzle was created for EnigMarch, which challenges constructors to build a puzzle every day in March, based on single-word prompts. For more background, visit
enigmarch.com
.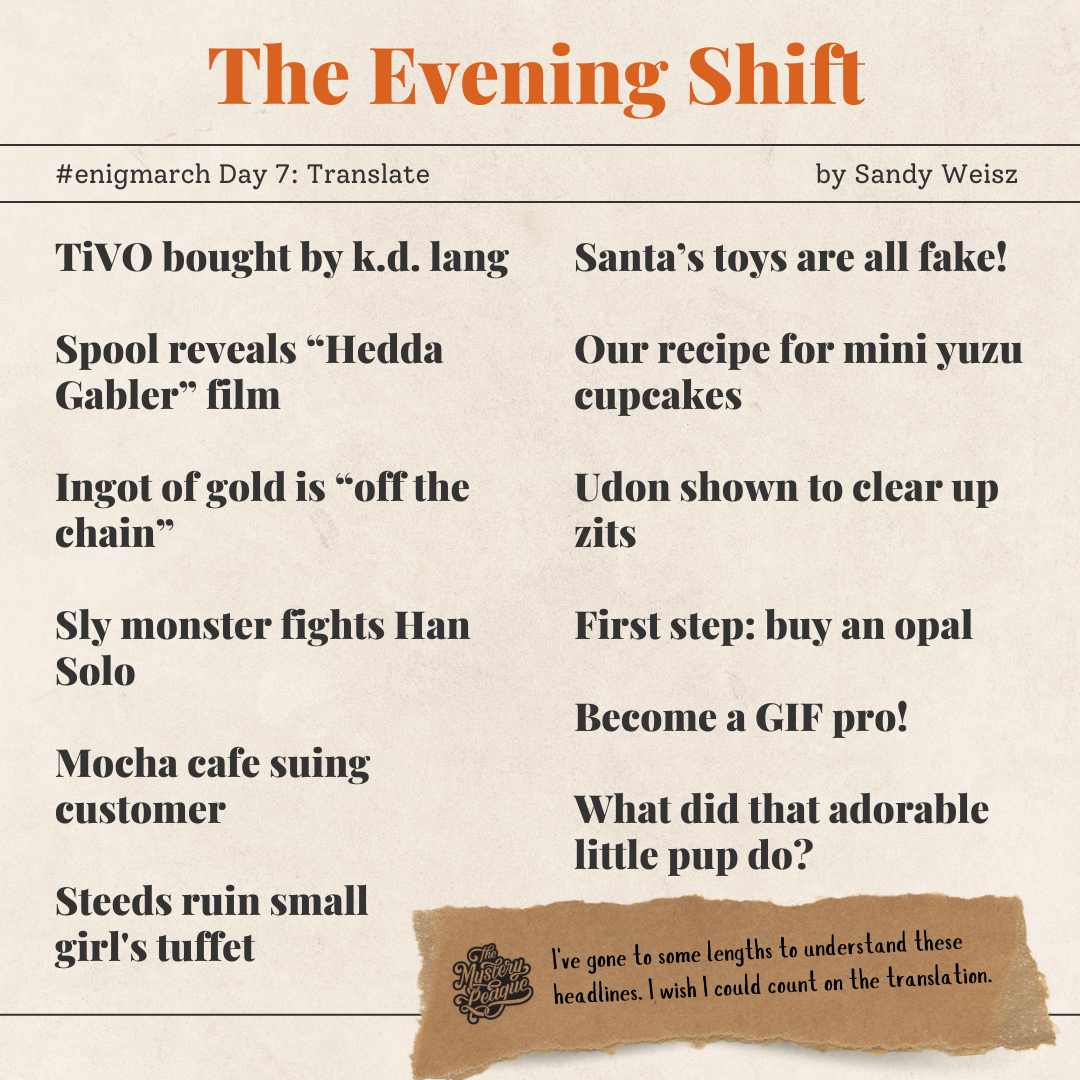 Plain text
I've gone to some lengths to understand these headlines. I wish I could count on the translation.
TiVO bought by k.d. lang
Spool reveals "Hedda Gabler" film
Ingot of gold is "off the chain"
Sly monster fights Han Solo
Mocha cafe suing customer
Steeds ruin small girl's tuffet
Santa's toys are all fake!
Our recipe for mini yuzu cupcakes
Udon shown to clear up zits
First step: buy an opal
Become a GIF pro!
What did that adorable little pup do?
Hints & Solution
The rest of this post is for Signals Members.
Here are some reasons why you might want to become one.
Already have an account? Sign in.