✏️
This puzzle was created for EnigMarch, which challenges constructors to build a puzzle every day in March, based on single-word prompts. For more background, visit
enigmarch.com
.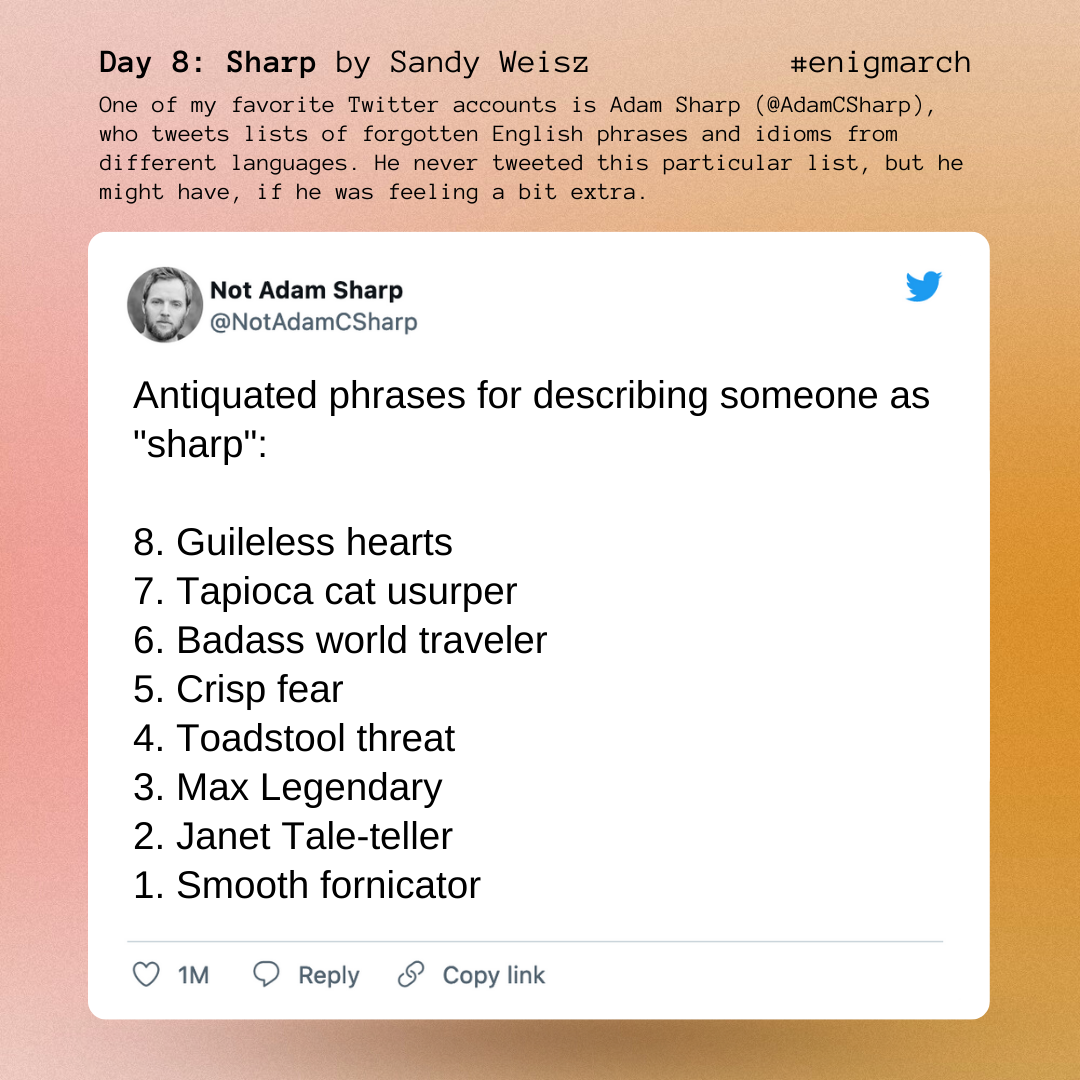 Plain text
One of my favorite Twitter accounts is Adam Sharp (@AdamCSharp), who tweets lists of forgotten English phrases and idioms from different languages. He never tweeted this particular list, but he might have, if he was feeling a bit extra.
Antiquated phrases for describing someone as "sharp":
8. Guileless hearts
7. Tapioca cat usurper
6. Badass world traveler
5. Crisp fear
4. Toadstool threat
3. Max Legendary
2. Janet Tale-teller
1. Smooth fornicator
Hints & Solution
The rest of this post is for Signals Members.
Here are some reasons why you might want to become one.
Already have an account? Sign in.