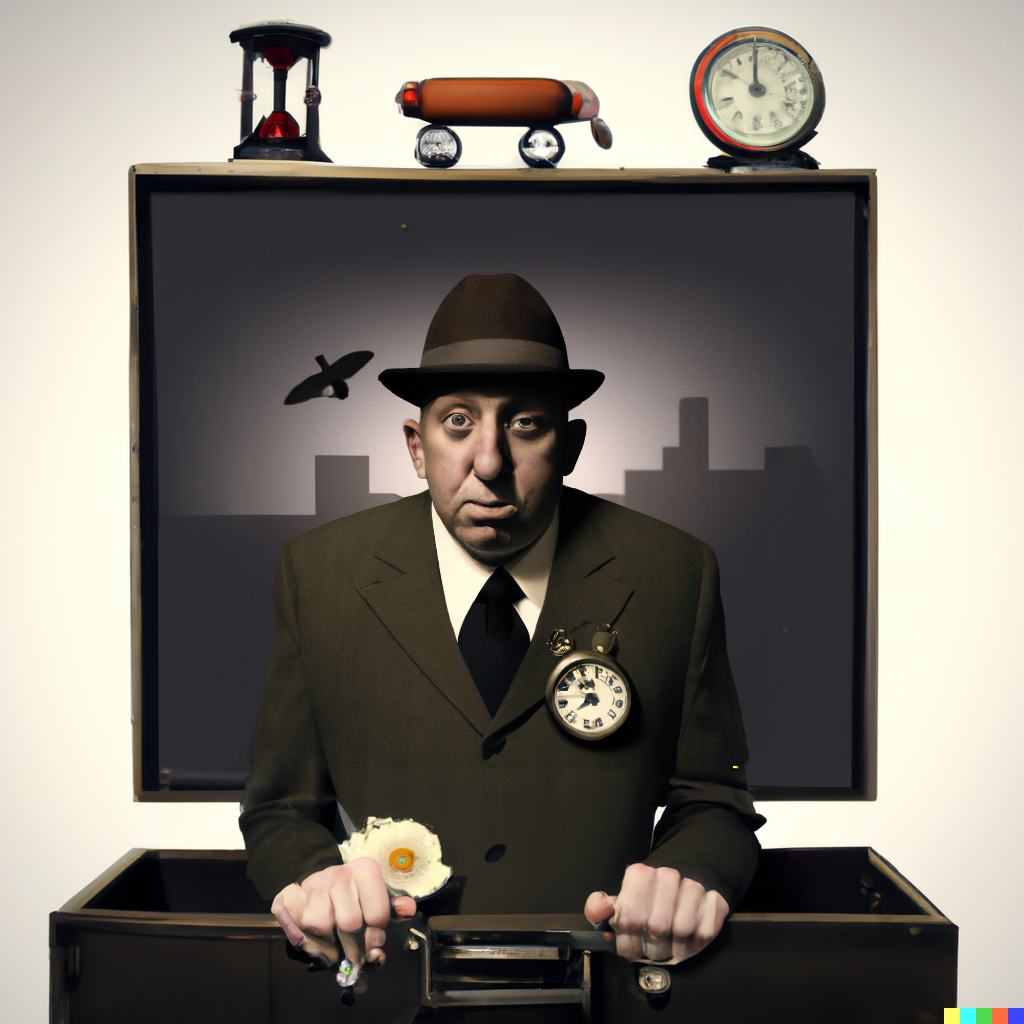 Fundraising update: Thank you to everyone who signed up as a Member after the last newsletter. I brought in $725 via Signals in July, and as promised in the last newsletter, I donated half of it to the National Network of Abortion Funds, which split that donation among 90+ smaller abortion funds across America. Receipt below: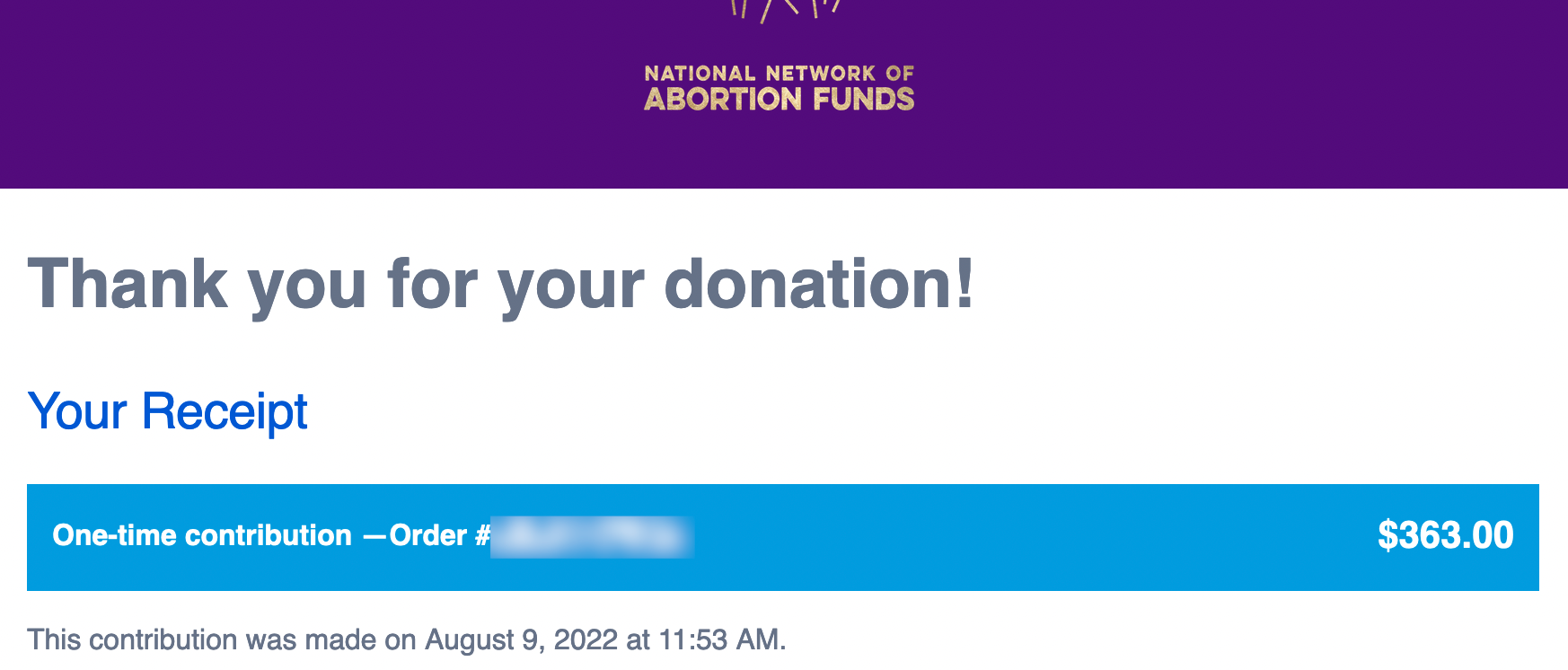 Thanks again, I'm happy to contribute even a small amount to the fight. I hope to do more fundraisers like this in the future.
The Puzzler
Every month I offer a new, bite-size puzzle. Here's the latest one:
Take the codes for two of the USA's busiest airports. Add a single letter to each code and you'll get the name of a movie & TV producer, director, and writer, who won an Oscar in the last five years.
Submit your answer here 🗳
This person isn't suuuuper famous, but his movies are, and I thought the wordplay was too neat to pass up.
The previous Puzzler's solution — and list of solvers — is below.
Mystery #4: My So-Called Friends
Every month I also create a bigger, meatier, more complex puzzle. Mystery #4 was inspired by some travels thru Quebec, and the passages about languages in Douglas Hofstadter's Metamagical Themas, a book I adore and recently started re-reading. Enjoy.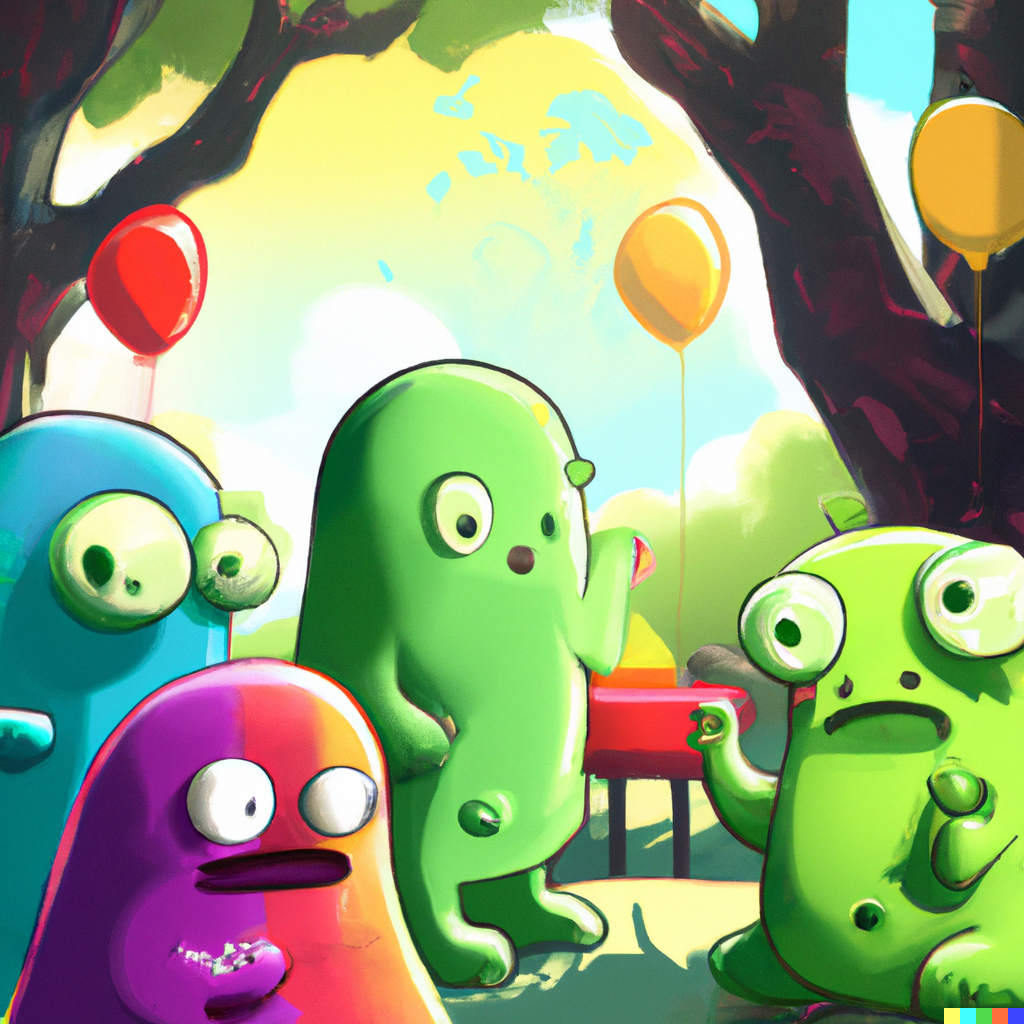 Ryan Smith's Trivia! newsletter
Ryan's a longtime Mystery League solver. He wrote in to tell me about his weekly trivia newsletter, which I've since subscribed to, and which I wholeheartedly recommend. It works similarly to a single day of Learned League — six questions, with no explicit theme — except if you look close enough, there is a hidden theme, among the first five questions and answers, that can help you deduce the answer to the more difficult sixth question. In each issue, Ryan explains the answers to the previous week's questions, goes deep on a few tangents, and explains how to find the hidden theme. It's all very fun.
If you read through the back issues (there are over 75 so far), you'll get a sense of his style. I find the thematic connections to be sometimes a little… slippery, as it can be difficult to find the thematic signals among the noise. But I know some folks like it like that. Either way, Ryan's questions are great, and I enjoy learning something new in each issue.
Escape Room rec: Cabinet Mysteriis in Quebec City
My wife and I recently returned from a road trip vacation to Montreal, Quebec City, and the stretch of countryside in between the two. First of all, what a lovely part of the world; I highly recommend it if you're in America and looking for a European vacation without the jetlag. We had heard really good things about the escape room scene there, and we were blown away by two rooms at Cabinet Mysteriis in Quebec City: Screaming Metal and Dreamwalkers, the latter of which was in the top 50 of TERPECA in 2020, and rightly so. Just an incredible combination of fun story, immersive setting, and tight puzzles. A++++ would solve again. (If I could have selective amnesia about all the puzzle solutions.)
Galactic Puzzle Hunt 2022
Time for another run through ✈✈✈ Galactic Trendsetters ✈✈✈'s beautifully punishing puzzle gauntlet. This one starts on August 26, and the title is The Exam. Their puzzles are always a joy, though some require a higher level of pain tolerance than other hunts. The good news is they're always very happy to answer hint requests, and very good about helping you along. Get yourself some teammates and #2 pencils, and get ready to crush it.
Paper Labyrinth puzzle books
From the Kickstarter: "The Paper Labyrinth books had a very simple format; solve a puzzle and the solution to that puzzle will send you somewhere else in the book. Usually either a page number or a part of a larger puzzle you are already working on."
These look really neat, though I haven't played them yet so I can't address the quality or difficulty of the puzzles. But since this is the fourth book the creator has done, clearly they're popular. The campaign ends in 5 days.
The rest of this post is for Signals subscribers. It's free to join.
Here are some reasons why you might want to.
Already have an account? Sign in.