The Teenager Affirmation Company
Happy summer! Recently I designed a small game for a 40-person wedding in Chicago. The bride and groom love games, as do their friends and family, so they wanted to add a little mystery to the festivities. We built the puzzle's storyline around their dog, who couldn't come to the wedding, so she decided to cause a little mischief by putting locked boxes on every table. The full story, and walkthrough of the game, is here: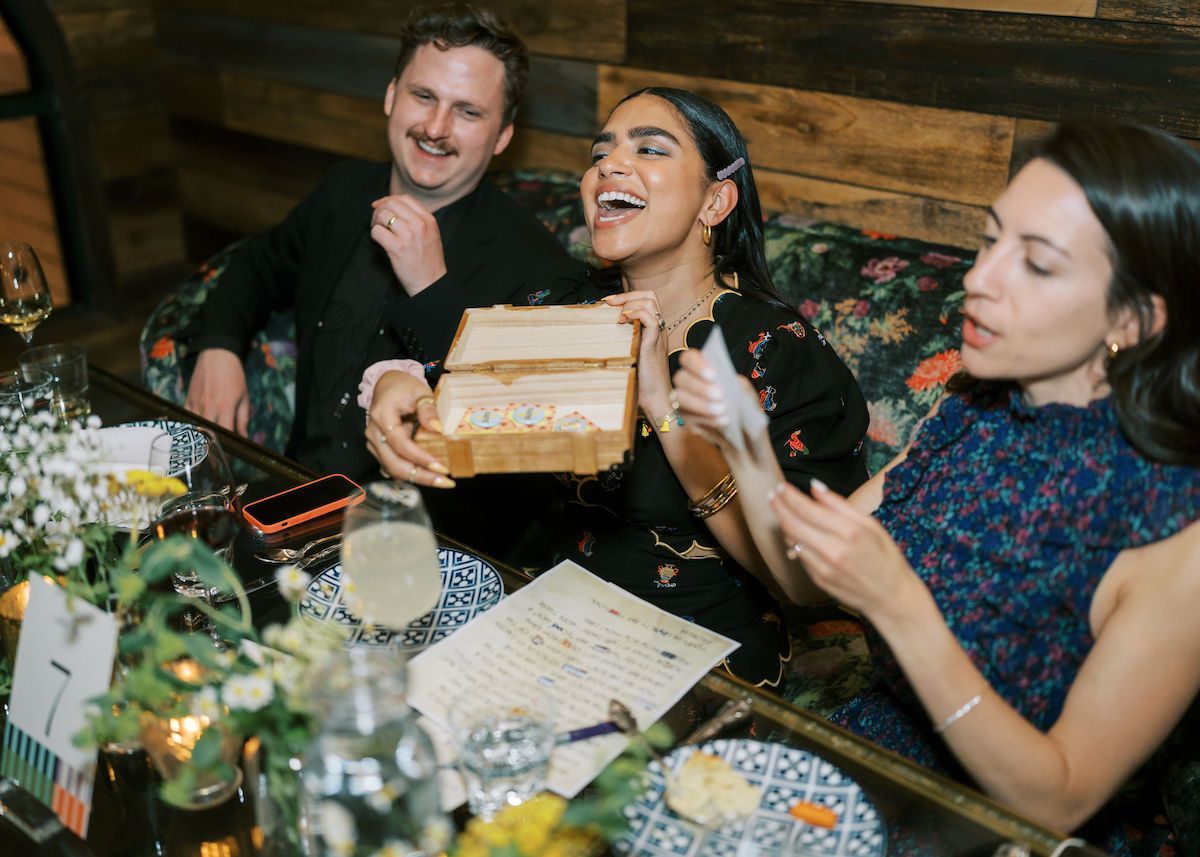 ---
June Puzzler
Every month I offer a new bite-sized puzzle. Here's the latest one:
Think of a Fortune 100 company. When spoken aloud, this company's name contains the species of animal (in two syllables) that serves as the company's mascot. What's the company?
Submit your answer here 🗳
Mother of Frankenstein
One of my favorite escape rooms (and I'm not alone) is Lab Rat in Los Angeles, run by Hatch Escapes. Now the founders of Hatch have put out Mother of Frankenstein, a play-at-home game about Mary Shelley that promises twelve to eighteen hours of gameplay. If that's even close to accurate, $120 is a tremendous deal.
Mother of Frankenstein is a narrative puzzle game based on the life of Mary Shelley. It is a collaborative experience featuring 12-18 hours of gameplay divided between three volumes. You'll solve puzzles, construct 2D and 3D jigsaw puzzles, and closely read a series of gorgeously rendered documents, all of it designed to tell an exciting and emotional story unlike anything you've experienced in a tabletop game before
The Password Game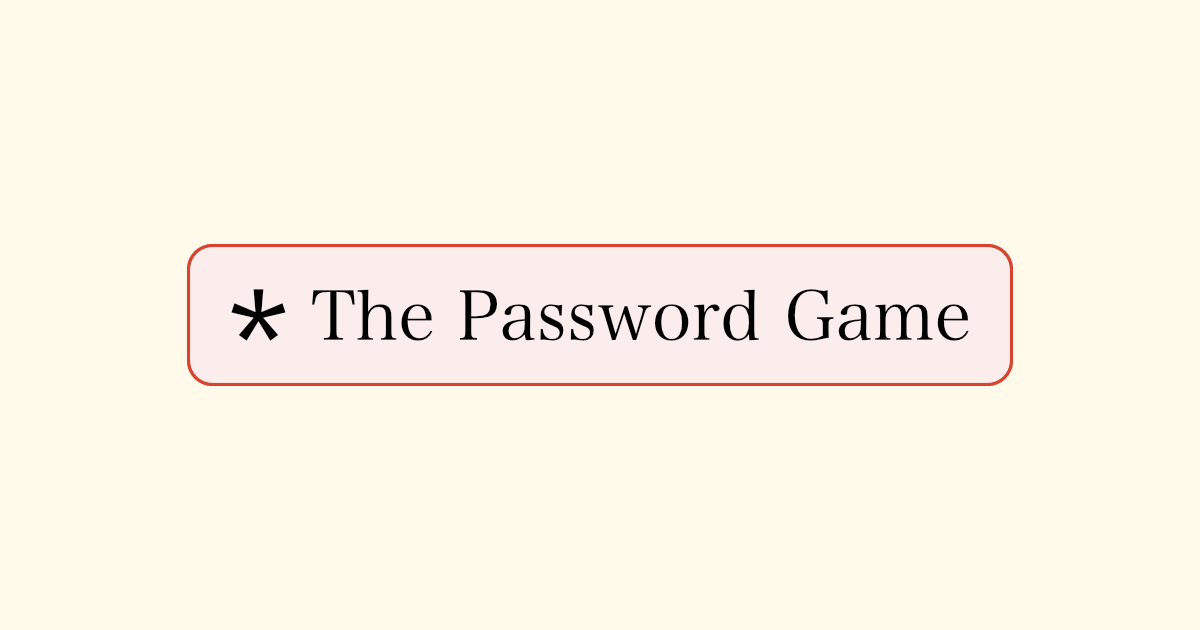 This devious game by Neal Agarwal starts out simple: make a password. Each time you propose a password, however, the game adds another increasingly complex constraint and asks you to revise. I stopped after 12 steps, when it started asking me about the current phase of the moon, in emoji form. I've seen folks post their passwords from around step 35, and the result is bonkers. Enjoy this eating up your day.
Connections
The New York Times' new game Connections is basically the Only Connect connecting wall, but easier, and less British. They claim to have a range of easy->hard categories in each set, but that's always so tough to assess. Here's my results for today's game:

🟦🟦🟦🟦
🟩🟩🟩🟩
🟨🟨🟨🟨
🟪🟪🟪🟪
That means I got the blue category (2nd trickiest) first and the purple category (trickiest) last. 🤷‍♂ ️ It's a fun diversion; my only complaint is that the game is web-only for now, and not yet on their Games app.
I'm back on Hey Riddle Riddle
I'm on last week's episode of Hey Riddle Riddle, quizzing the Clue Crew on origins of well-known English idioms.
A few more of my segments are in the can and should appear in your stream in the next couple months.
Mystery #11
The theme is the sublime and ridiculous Met Gala.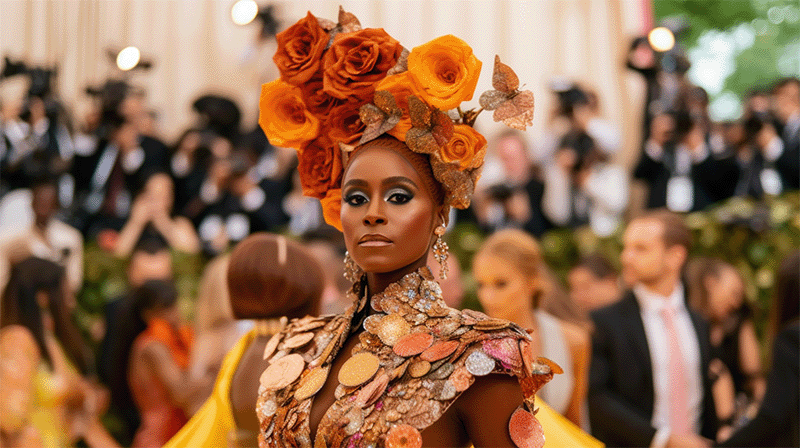 While this puzzle is ostensibly about fashion, no knowledge of fashion is required to solve it. All the "pictures" were generated by version 5.1 of Midjourney, the AI image generation tool.
As always, personalized hints are available to Signals Boosters. Follow the link on the site to sign up.
Follow me on Bluesky
I'm @pzlr.org. Still trying to figure out the vibe there. Once the puzzle crowd shows up I'll start posting more puzzles. So happy to be done with Twitter.
---
The rest of this post is for Signals subscribers. It's free to join.
Here are some reasons why you might want to.
Already have an account? Sign in.