✏️
This puzzle was created for EnigMarch, which challenges constructors to build a puzzle every day in March, based on single-word prompts. For more background, visit
enigmarch.com
.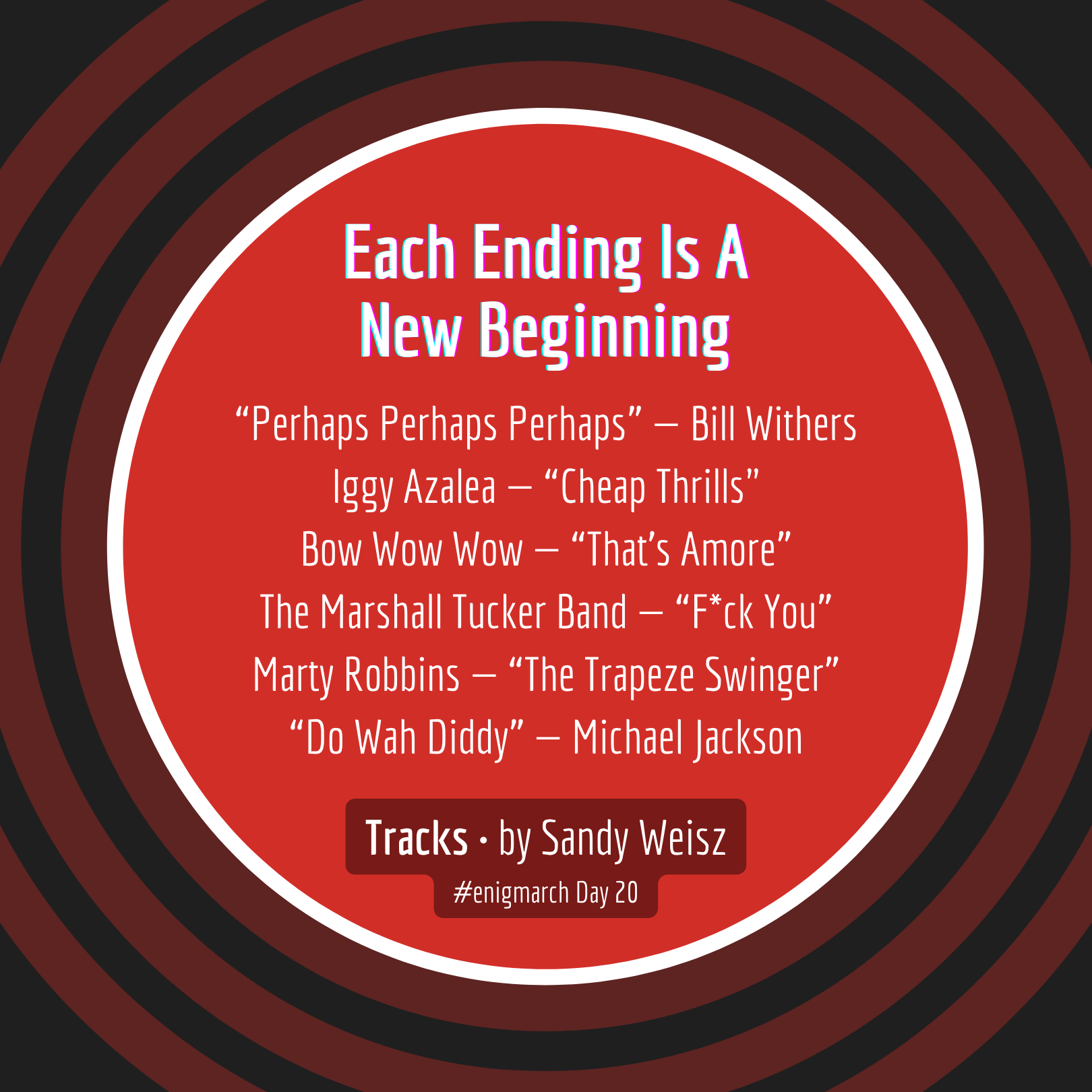 Plain text
Each Ending Is A New Beginning
"Perhaps Perhaps Perhaps" — Bill Withers
Iggy Azalea — "Cheap Thrills"
Bow Wow Wow — "That's Amore"
The Marshall Tucker Band — "F*ck You"
Marty Robbins — "The Trapeze Swinger"
"Do Wah Diddy" — Michael Jackson
Hints
The rest of this post is for Signals Members.
Here are some reasons why you might want to become one.
Already have an account? Sign in.