✏️
This puzzle was created for EnigMarch, which challenges constructors to build a puzzle every day in March, based on single-word prompts. For more background, visit
enigmarch.com
.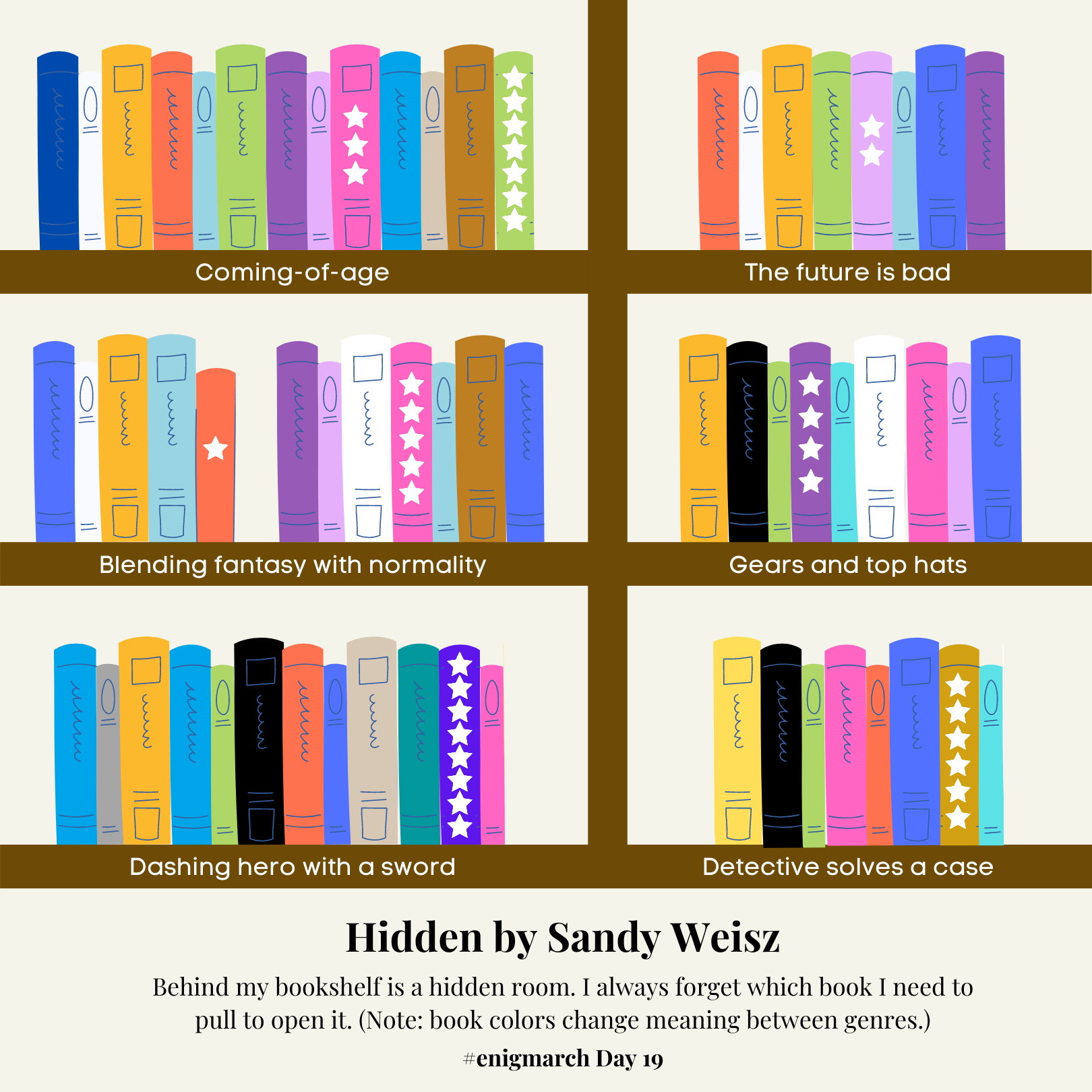 Plain text
Coming-of-age
The future is bad
Blending fantasy with normality
Gears and top hats
Dashing hero with a sword
Detective solves a case
Hints
The rest of this post is for Signals Members.
Here are some reasons why you might want to become one.
Already have an account? Sign in.