✏️
This puzzle was created for EnigMarch, which challenges constructors to build a puzzle every day in March, based on single-word prompts. For more background, visit
enigmarch.com
.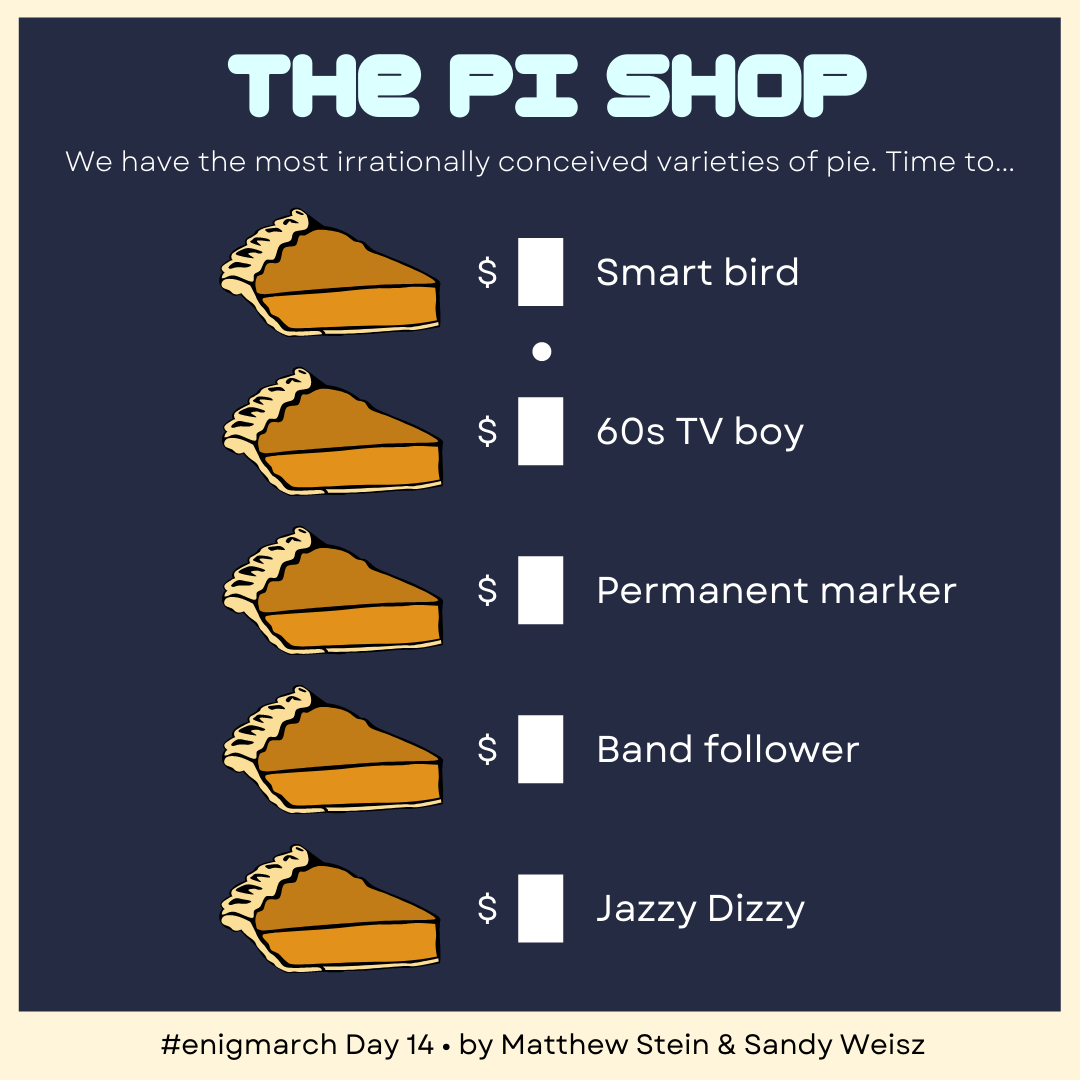 Plain text
We have the most irrationally conceived varieties of pie. Time to...
Smart bird
60s TV boy
Permanent marker
Band follower
Jazzy Dizzy
Hints
The rest of this post is for Signals subscribers. It's free to join.
Here are some reasons why you might want to.
Already have an account? Sign in.