It's Halloween, and these are the only costumes left at the store. When you open them, they're even scarier than the packaging lets on! Good thing you've been practicing your ghostly sounds all month.

What are you afraid people will say if you wear any of these?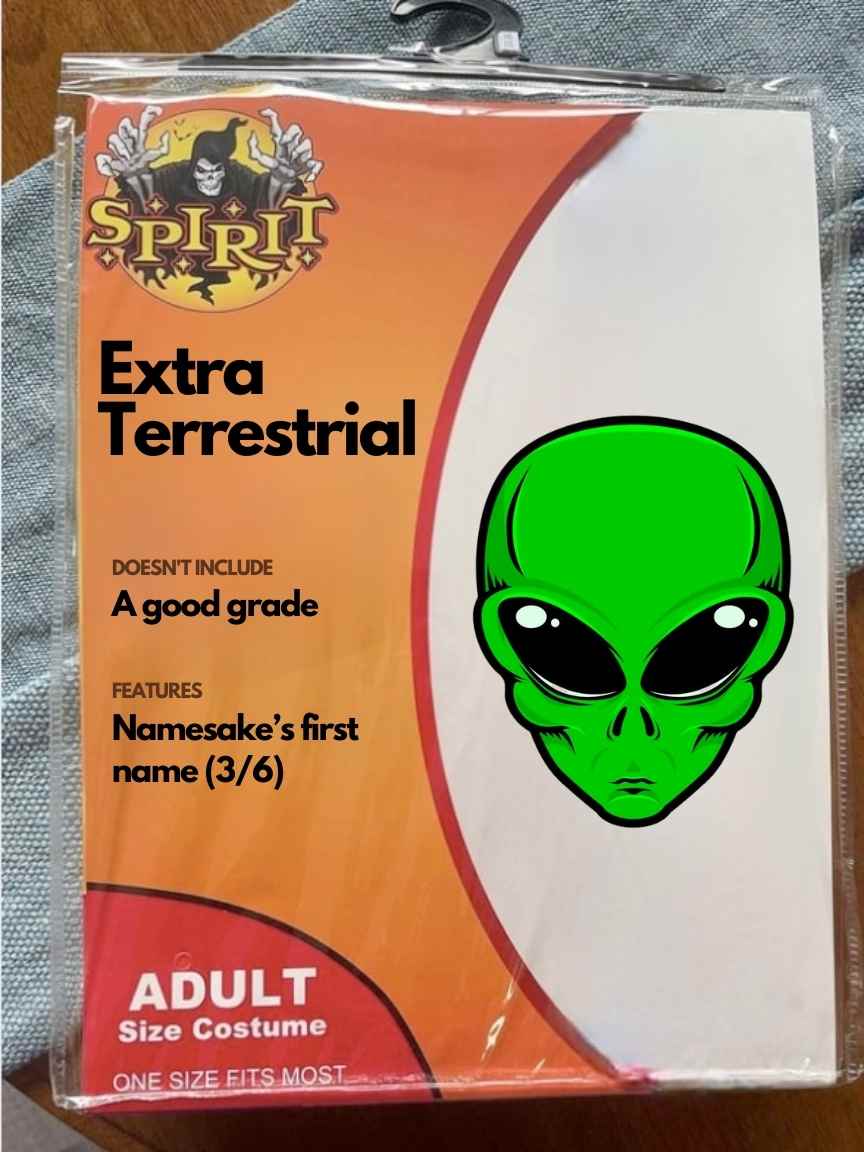 Answer checker
Plain text
Extra Terrestrial; A good grade; Namesake's first name (3/6)
Salad ingredient; A gang; Official language (6/8)
Toy doll; A watering hole; Support article (3/3)
Generic baddie; A weekday abbr.; Tool for insertion (2/7)
[A ghost]
Jedi master; A slangy greeting; Original last name (6/7)
Sugary candy; A TV diner; Alternate name (2/8)
Disney fawn; An insect; Common species (6/8)
Leaderboard
Cornchak
Golem
Matt S
Jen B
Joey Spain
Mister Malaka
Maggie W.
Jen Mitchell
Hilary H
Steven Valdez
mrbreen
Dee Williams
Codiak
Richard Hren
Pike
Don Ray
Justin S.
---
Boosters get access to: Mysteries (early), hints, the leaderboard entry form, and solve sessions. Here are more reasons why you might want to become one.
Already have an account? Sign in.