We had big plans to pay tribute to the Connections puzzle this month, but unfortunately we got bonked on the head and forgot everything about it — except that there was supposed to be sixteen of something. We weren't sure what, so we we went with sixteen grids! Hope that's right!
Each of the grids below links to an external site where you can solve the puzzle. Just as in the NYT Connections game, you should find the four groups in each grid (and take as many tries as you need). We know how easy it is to forget things, so that blank grid at the bottom might come in handy.
When you're all done, have a look at those four words we found scribbled below the empty grid. Maybe you can work out some advice for the next time we try a Connections puzzle?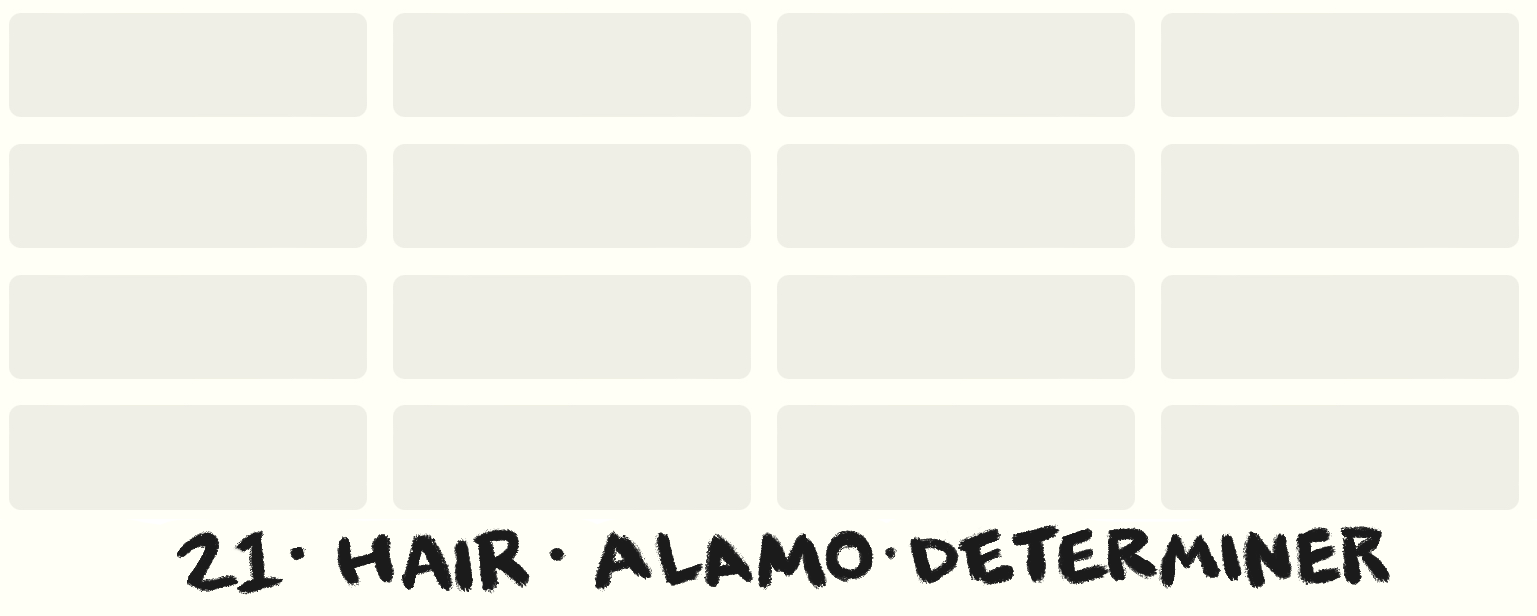 🖋️
Hannah Wilson is an eight-time Jeopardy! champion, somewhat competitive crossword puzzle solver, and reigning Mystery League Employee of the Month. She is currently rereading Foucault's Pendulum.
---
Answer Checker
Leaderboard
Maggie W.
Carl Muckenhoupt
Matt Straus
Rock Lobsters
Evan Davis
Richard Hren
Joey Spain
Codiak
Jonathan Sheffi
Jen B
Hints
---
Boosters get access to: Mysteries (early), hints, the leaderboard entry form, and solve sessions. Here are more reasons why you might want to become one.
Already have an account? Sign in.