Fall is around the corner, and with it comes a bunch of juicy puzzle events. Mark Halpin publishes his annual Labor Day puzzle set on Saturday, Sep 5th. They're always a brilliant, difficult set of puzzles that keep me occupied for days or weeks. Then there's Puzzle Boat 7, launching October 10th. A wide range of word and logic puzzles by Foggy Brume, PB can be a weeks-long endeavor, even for a big team.
The Puzzler below was also featured on the Sunday Puzzle on NPR.
Puzzler
Think of a place on earth with a four-word name. Take the third word. Advance three of its letters to the next letter of the alphabet (so A would become B, B would be come C, etc.). You'll get the fourth word in the name. What place is this?
A long-overdue profile on USA Today crossword editor and prolific puzzle constructor Erik Agard, who is working to break the feedback loop of white-, male- and Euro-centric crossword fills. I love Erik's grids, which always have a feeling of freshness to them. I also love, as this profile shows, that he sees crosswords as a place to introduce new concepts, not just reaffirm the things you already know.
A fun, pattern-matching, interactive puzzle game that escalates in difficulty as you clear each level.
A new mail-based escape game from the some of the makers of the Mysterious Package Company. $20/month.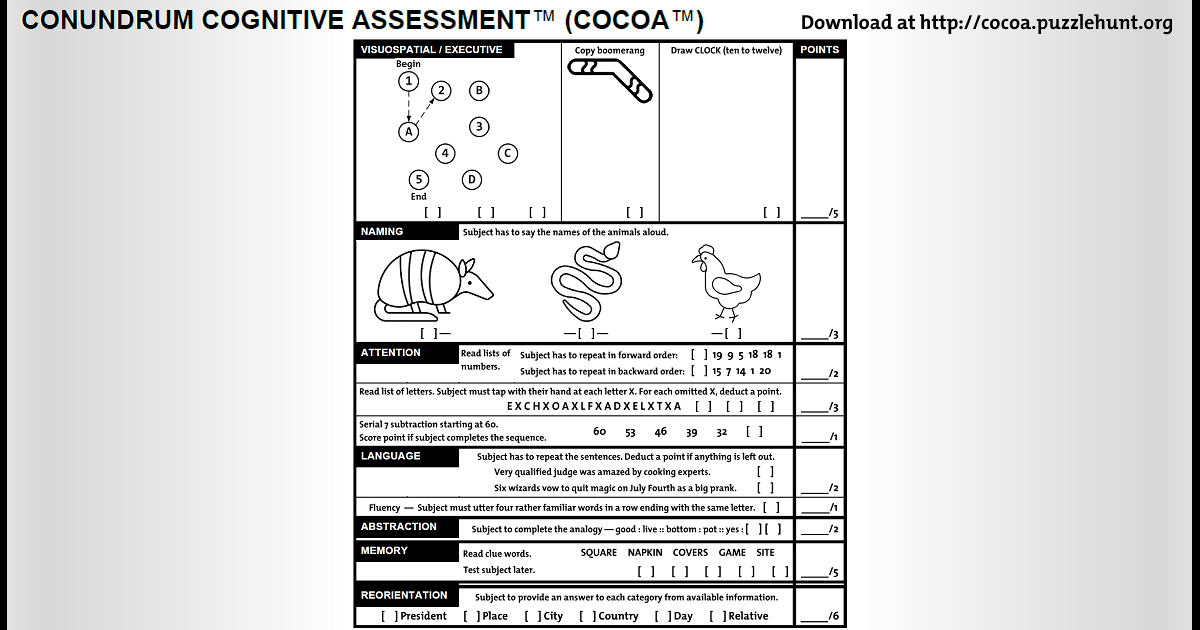 Bruce Leban has a fun take on that cognitive test that you may have heard about in the news.
---
Solution to the previous Puzzler
The rest of this post is for Signals subscribers. It's free to join.
Here are some reasons why you might want to.
Already have an account? Sign in.