✏️
This puzzle was created for EnigMarch, which challenges constructors to build a puzzle every day in March, based on single-word prompts. For more background, visit
enigmarch.com
.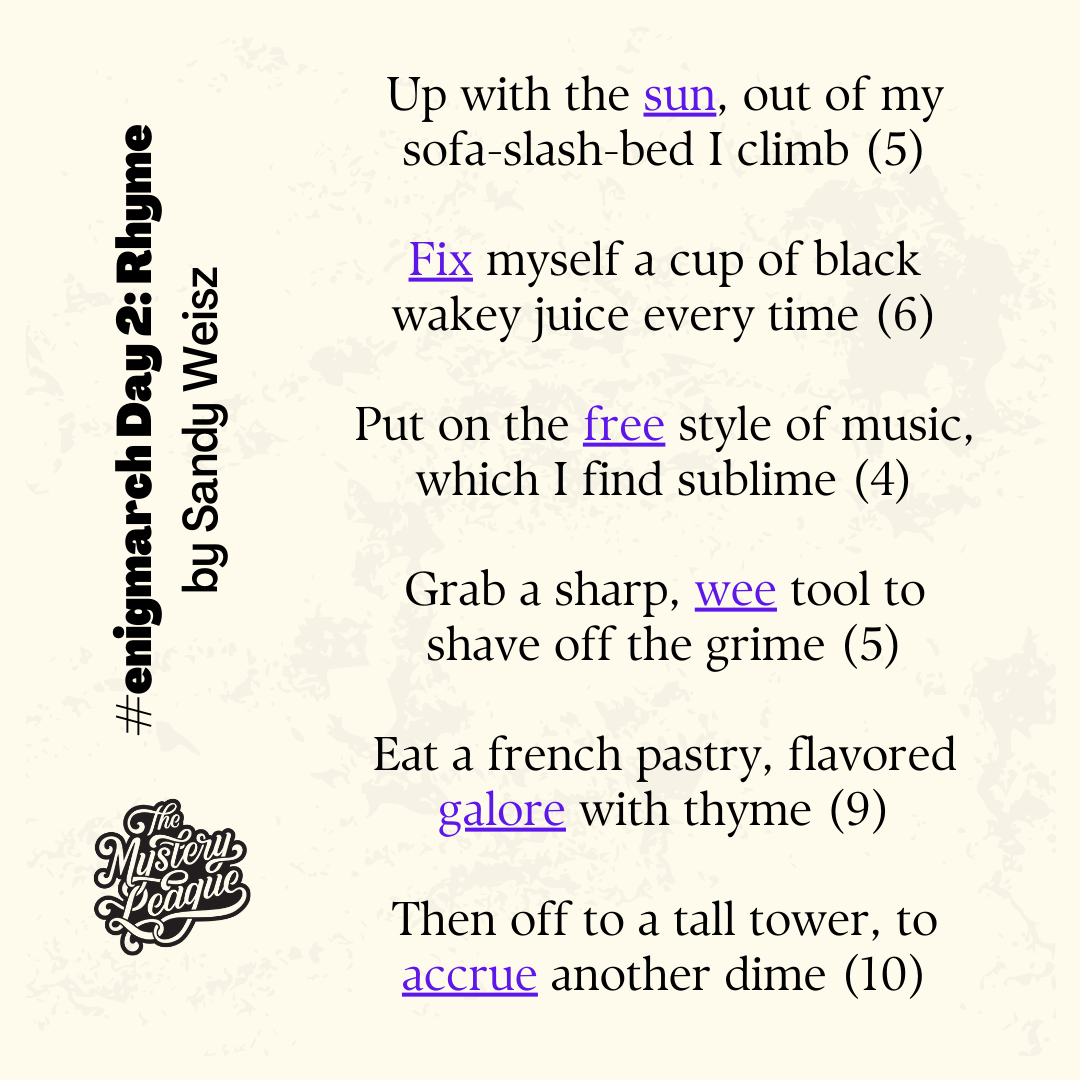 Plain text
Up with the SUN, out of my sofa-slash-bed I climb (5)
FIX myself a cup of black wakey juice every time (6)
Put on the FREE style of music, which I find sublime (4)
Grab a sharp, WEE tool to shave off the grime (5)
Eat a french pastry, flavored GALORE with thyme (9)
Then off to a tall tower, to ACCRUE another dime (10)
Hints & Solution
The rest of this post is for Signals Members.
Here are some reasons why you might want to become one.
Already have an account? Sign in.