✏️
This puzzle was created for EnigMarch, which challenges constructors to build a puzzle every day in March, based on single-word prompts. For more background, visit
enigmarch.com
.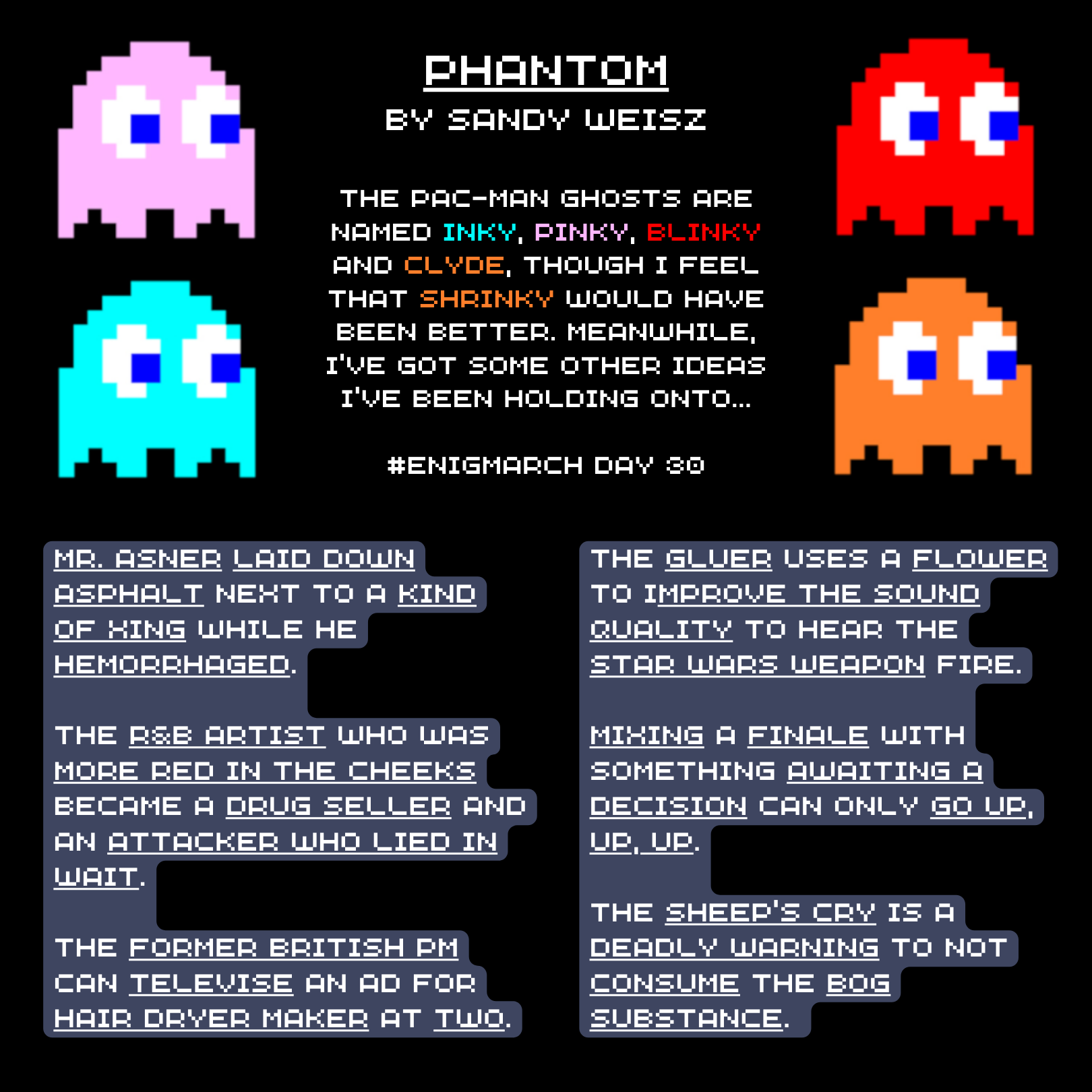 Plain text
The Pac-man ghosts are named Inky, Pinky, Blinky and Clyde, Though I feel that Shrinky would have been better. Meanwhile, I've got some other Ideas I've been holding onto…
Mr. Asner laid down asphalt next to a kind of xing while he hemorrhaged.
The R&B artist who was more red in the cheeks became a drug seller and an attacker who lied in wait.
The former British PM can televise an ad for hair dryer maker at two.
The gluer uses a flower to improve the sound quality to hear the Star Wars weapon fire.
Mixing a finale with something awaiting a decision can only go up, up, up.
The sheep's cry is a deadly warning to not consume the bog substance.
Hints
The rest of this post is for Signals Members.
Here are some reasons why you might want to become one.
Already have an account? Sign in.