✏️
This puzzle was created for EnigMarch, which challenges constructors to build a puzzle every day in March, based on single-word prompts. For more background, visit
enigmarch.com
.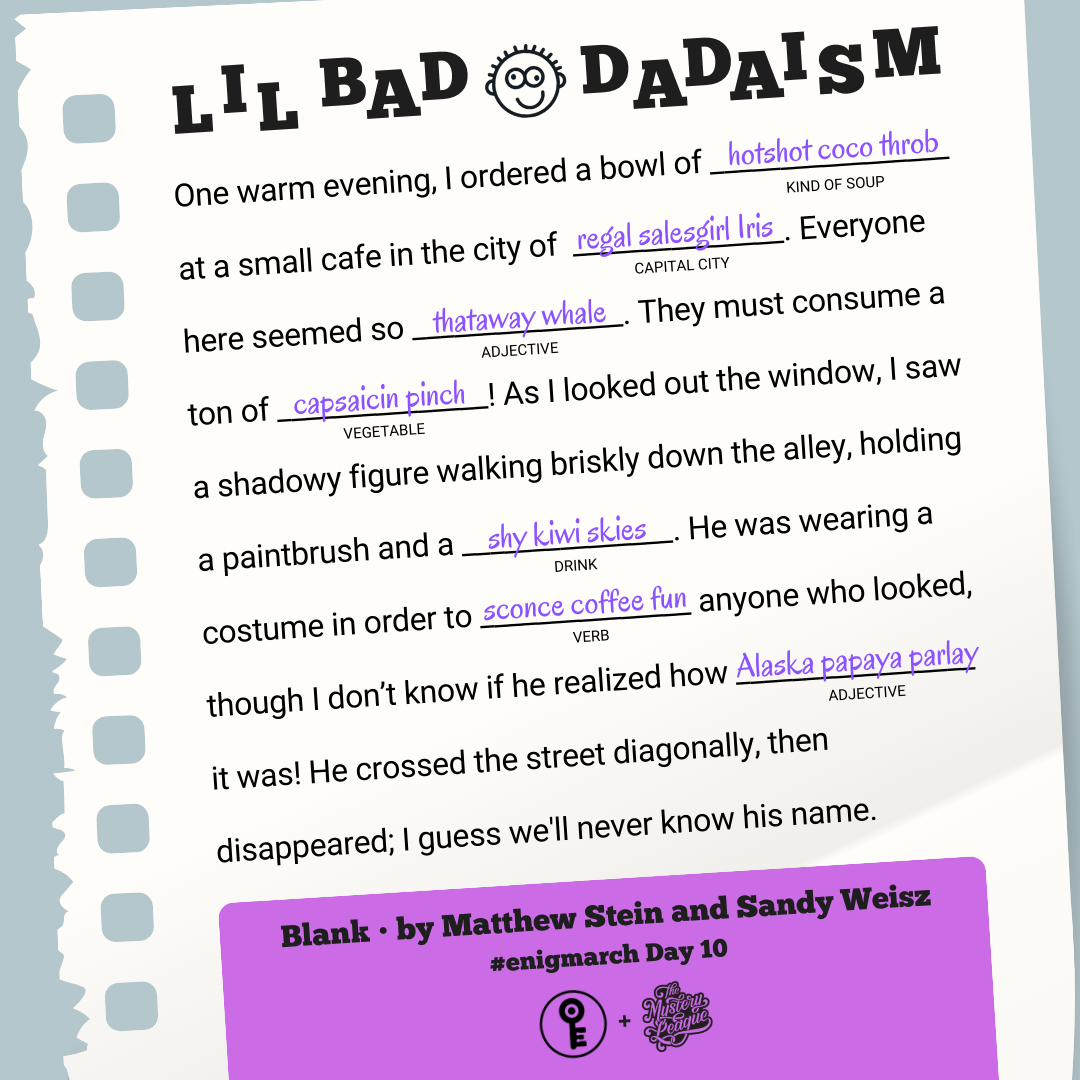 Today's puzzle is a collaboration with my friend Matthew Stein, of Enigmida.
Plain text
Lil Bad Dadaism
One warm evening, I ordered a bowl of _[kind of soup]_ at a small cafe in the city of _[capital city]_. Everyone here seemed so _[adjective]_. They must consume a ton of _[vegetable]_! As I looked out the window, I saw a shadowy figure walking briskly down the alley, holding a paintbrush and a _[drink]. He was wearing a costume in order to _[verb]_ anyone who looked, though I don't know if he realized how _[adjective]_ it was! He crossed the street diagonally, then disappeared; I guess we'll never know his name.
hotshot coco throb
regal salesgirl Iris
thataway whale
capsaicin pinch
shy kiwi skies
sconce coffee fun
Alaska papaya parlay
Hints & Solution
The rest of this post is for Signals Members.
Here are some reasons why you might want to become one.
Already have an account? Sign in.