🗝 Dec 28 puzzle event 🦄 Speaking about Holiday Bullshit
Chicagoans! We'd love to see you at our first public puzzle event, Creatures on the Loose!, next week on the 28th, at the Revolution Tap Room. Follow the first link below.
If you're not in Chicago (or even if you are), we'd love to see you send that link to all your Chicago friends. Thanks!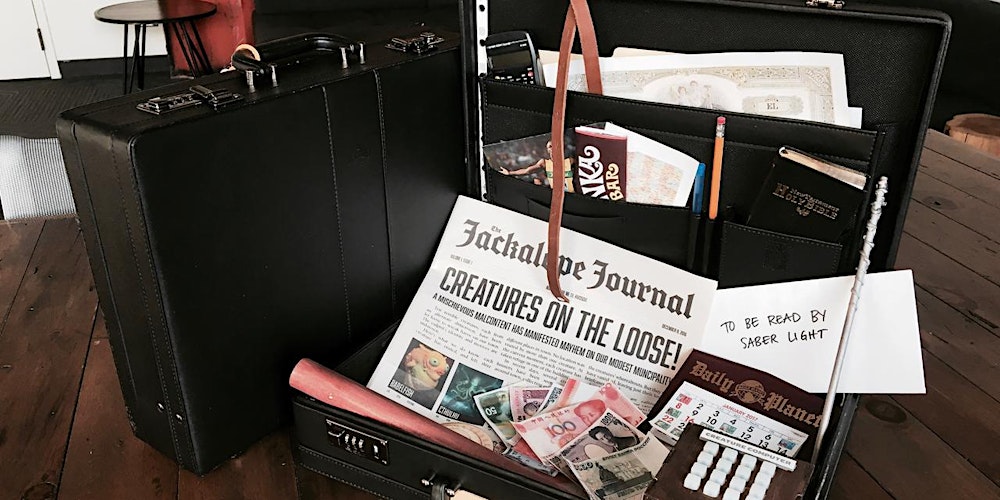 Our newest game! It's like an entire escape room packed into a briefcase. Teams of 8 will spend 90-120 minutes sifting through the contents of a briefcase (once they crack the lock), and solving 10 parallel puzzles. The briefcase is filled with custom, handmade puzzles, including a computer built just for this game. This is the first of what I hope to be a long series of these events, but I'll only be able to do more if this one sells. It's $29 per seat, and the winning team gets a round of pints. Read more about the game.
Back in September, I gave a Pecha Kucha talk (20 slides, 20 seconds each) about how I built the Holiday Bullshit ARG/escape room/puzzle game for Cards Against Humanity last year, which we called Hanukkah LOL. Here's the video. Boy I talked fast.
Speaking of Holiday Bullshit, we had a lot of fans who were sad it didn't happen again this year. In its absence, one of the main participants from last year, JTobcat, built his own puzzle. You can see all the pieces, and solve it yourself, /r/holidaybullshit.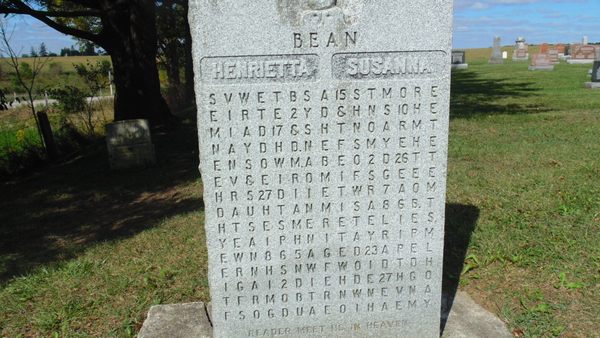 It took over 100 years to decode this enigmatic epitaph for two buried brides.
Solution to the previous Puzzler
The rest of this post is for Signals subscribers. It's free to join.
Here are some reasons why you might want to.
Already have an account? Sign in.