Seeking playtesters. We're building a new tabletop puzzle game, and it's almost done, which means we need to observe people playing it. If you're in Chicago over the next week, and you want to play, and you like free pizza, please sign up here.
The Last Defender is opening in Denver!
The escape room / immersive theatre game I built several years ago in Chicago with the House Theatre is finding a new home at the Denver Center for the Performing Arts. Tickets are available now and slots are already selling out.
Puzzler
Name a character in the Marvel Cinematic Universe. Change the last letter and you'll get, phonetically, another character in the MCU. Who are they?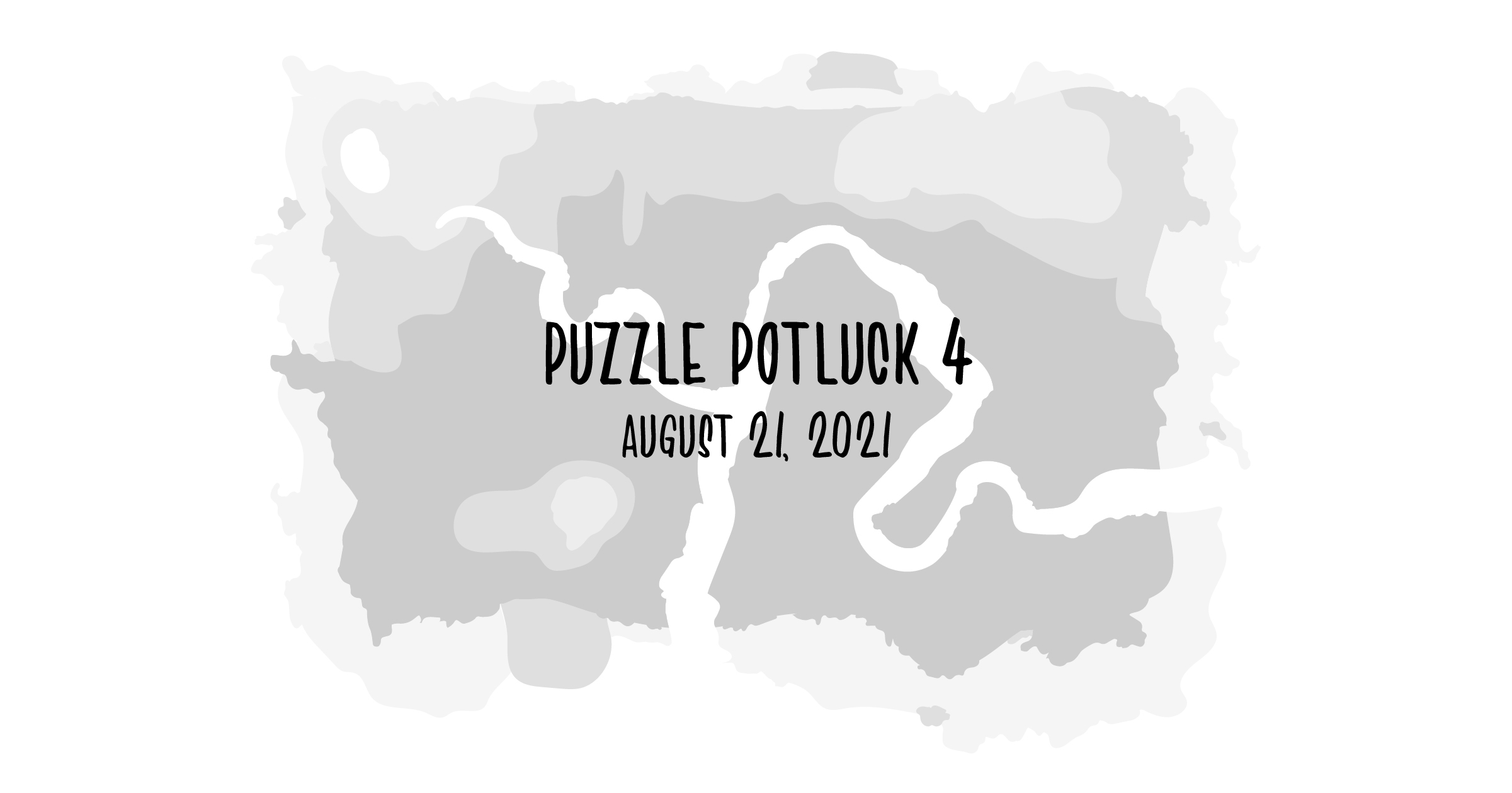 Puzzle Potluck 1 (shown above) was a fun online hunt run by some talented folks. The sequel is coming in a month, and is free. I'm already registered.
Solving downs-only is a great way to build up your crossword skills. I've tried it and… man, it's tough.
Just a day left on this Kickstarter.
An interesting sci-fi tale with more than two dozen puzzles to solve as you read and explore this non-linear story.
The presentation is a little grating, but these are some legit good tips.
---
Solution to the previous Puzzler
The rest of this post is for Signals subscribers. It's free to join.
Here are some reasons why you might want to.
Already have an account? Sign in.